28 March, 2012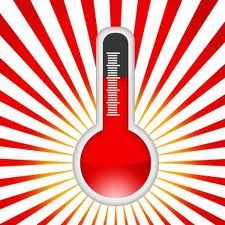 Did anyone feel the temperature rise? Don't blame El Nino. The added intensity boils down to these next eight clues, just as elegant as the last Summer clue, but a notch more tropical.
You won't find as many anagrams – and even those involved as so deftly hidden they may sneak past your gaze. See how you fare in Summer Clues II.
No native has a right to a lawyer (5) – Times Times 9202

Obvious fault in life-vest, containing hole? (4-7) – Loroso

Circle regularly about a quarter (5) – Times 9238

Climb into tent for food? (6) – Times 9234

Possible hand or paw, it could be? (3,4) – Paul

Country farm, a long way off, with no fresh eggs (7) – Times 9222

Turn detective – many removed from gambling game (9) – Bonxie

Joiner from Munich getting papers cancelled (5) – Times 9192
Spread your pain in the forum below.
SOLUTION NEXT SUMMER POST
SUMMER 1 SOLUTION: Spanglish, crash, bundle of nerves, pilot whale, obligated, Chess, at work