29 March, 2012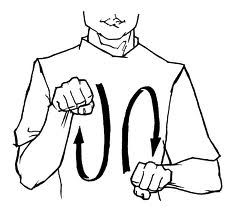 You can run, but you can't hide the fact that today's eight clues are damn gnarly. Rather than blame me, I suggest you file a complaint to your local member of parliament, or track down the respective compilers and give them both barrels. (May I suggest a furious – or passionate – email to the main culprit, Mr Anax @ his blog?)
Me? I loved this lot. But with no cross-letters to work against, you will need to put the noodle into overdrive. Get going:
Livery in store room, you say? (7) – Times 9256

Leaves pine that's been chopped on slant (7) – Times 9222

It uses procedure to imprison you (10) – Loroso

Pair on Jumbo wasting seconds? Shame! (3,3) – Times 9270

Polish sign language interpreters? (10) – Anax

Call centre rearranged the help screens I start up (9,5) – Times 9222

Bright star in the sky ringed by mixture of inert gas (10) – Loroso

Blasted by a TV judge, I'd hope not to hear this! (4,4,2,4,3,3) – Elgar
Commiserate or celebrate below.
SOLUTION ON W/END
SUMMER 2 ANSWERS: Alien, self-evident, crawl, yogurt, two pair, Moldova, pirouette, undid