28 February, 2013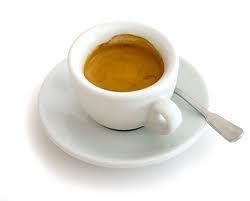 Dean Mayer (better known round these parts as Anax) has a new crossword for you to devour – with a wistful twist. You'll get the goss when reading 1-Across. Our thoughts and best wishes to both parties, of course. Like it or not, crosswords will always reflect the lives of the setters.
Meanwhile, today's Times is a delight. There's a glorious misdirection in 10ac – and my nominee for Clue of the Week is 1ac: Endless coffee cups with whipped cream (3-5). (Could well be a Mayer manipulation for all the Times tells us.)
And lastly a question from an emailer Steve: Is there a single word equivalent for "the Maritime industry"? I could say, "I work in aviation", but I can't say, "I work in marination"! 'Shipping' is the closest noun that seems to makes sense but it's a bit dull.
The nautical game? At sea? On the docks? I reckon shipping might be ticket, speaking as a seafarer's son. Do you agree? Do other jobs suffer this lack of umbrella term?