26 March, 2013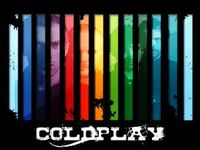 You asked – and you shall receive. This week we play with band names (and musicians) to create three rockin' clues, but with a few Kinks. Rather than clue a band (or muso), your clue must include the musical act as part of the story.
For example:
Blur tour acquires gym performers = TROU+PE
Measly agent protects INXS? = SP(OTT)Y
Using stage names, players are invited to join the clue jam. To give you full leeway, feel free to treat the band name as either the group (like Garbage, or Nirvana), or as a common word.
By Thursday 7pm, please submit your three best clues, one for each of the categories: Australian act (past or present); offshore act (past or present); double act (where two bands/musos are in the one clue). Or indeed, we could see a band name in the clue, with another musical act as answer.
File your three best, and then lodge votes by Friday 7pm, with 3/1 points (trying a new tally system) for your favourite two in each set. And despite the music biz being narcissistic – you can't vote for your own. No prizes, but your cool cachet will soar among your peers, not to mention your despairing kids. Let's twist.