11 December, 2015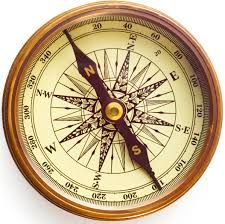 Thanks for so many inspired & inspiring clues over the week, trying to meet the 'simple' brief for Operation Wordburger. I'll sift the best this weekend and declare a winner of the burger book, or a Fairfax omnibus: the winner's choice.
Meanwhile, leaving cryptics behind, here's a Friday folly to consider. Handpick two words that contain opposites. Complexity enterprise, say, contains EXIT and ENTER. (Keep things incidental too, choosing words that don't relate to the ones they carry.) And then clue that longer pair - with word lengths - to see whether others can identify the related cargo.
You won't find these a pushover, so let's make the clues merciful, keeping with the Storm theme. For example: Sickly white wine (6,10) = quEASY cHARDonnay
DA1 - Shiny fissure (6,5)
DA2 - Gypsy time limit (6,6)
DA3 - Very embryonic (6,6)
DA4 - Hawkish US president (12,8)
DA5 - Favoured Italian city (10,6)
DA6 - Comprehensive aspirant (8,9)
What other covert opposites can you concoct?