12 November, 2013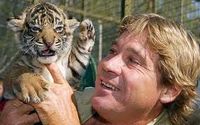 Perhaps you own Cluetopia already. (Thank you. Tell others. Buy more.) But here's the Storm that promises a signed copy to the overall winner. The challenge is to create a clue that rhymes – two clues. One for a word, and one for a name, brand or proper noun.
The usual elements need to be there – the wordplay and definition – with just one extra twist: the whole shebang rhymes. For example:
Resent row producing blow = NORWESTER
Broadcast interviews a man who ran zoos = STEVE IRWIN
Fearful symmetry here in this Singapore beer = TIGER
Note the answer is not part of the rhyme, though that could be possible. This Storm will reward imagination and invention, in both categories. Pick a lyrical alias to keep the game anonymous, and come Thursday afternoon, submit your best clue for each category in shortlist form on the forum.
As for voting on Friday – email your pick of top two in each lot (worth 3/1 points) before 6pm – and I will declare the Cluetopia conquerer on the weekend. Simple enough? Do your clue-crafty stuff.