12 September, 2010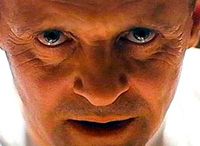 Exchange a PRO with a CON – or vice versa – to make today's nine answers. Persuades states, say, is convinces provinces.
Important to note: each answer is a two-word phrase, with no mixing or any other renovations required. Your key challenge is deciding whether PRO proceeds first, or comes second as a consequence. Continue.
Christian quiz player
Good behaviour?
RC career
Parade privilege
Summit headway
Extend agreement
Pandemonium
Whitlam Act of 72
Moll make-up?
SOLUTION NEXT WEEK BB274 SOLUTION: Out of: favour, circulation, practice [character], control, kilter, reach, pocket, wedlock, court, fashion, money, character. (Other outs could be in.)
"