30 May, 2017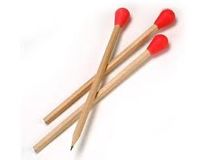 The right balance of vowels and consonants is vital in the anagram racket. Look at our current WoW entry of SEMELPAROUS - perfect for cocktailing - compared to a nightmare like SYZYGY or ESCHSCHOLTZIA - a plant family including the Californian poppy.
In fact the technical name for a shortness of breath is tachydysrhythmia, which gives me tachydysrhythmia every time I consider its anagram potential.
That's why this week's Storm highlights words like highlight, where the anagram option is not so handy, obliging you to create other means and recipes to forge a clue.
Of course, you may defy the odds to resort to anagram, or a reductive anagram (adding a letter or two and then mixing.) Or plump for a different formula altogether.
No need for a definition, unless that suits your clue's surface sense. Here below are the horrors:
WATCHSTRAP
KNIGHTSBRIDGE
CATCHPHRASE
MATCHSTICK
SIGHTSCREEN
TSK-TSK
SPHYGMOMANOMETER
SYMPTOM
STRYCHNINE
SCYTHING
FIGHTBACK