17 November, 2015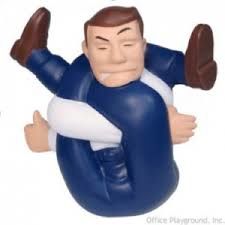 Morning word-lovers. Been a little cray-cray this week, with a family gala, then a certain baby daughter completing her secondary education. Plus a new writing project on the simmer....you get the picture.
So while I sift last week's Word Magic results to see who snaffles the new Wordburger book (or two), I thought you'd enjoy these gnarly conundrums to mull. Too difficult by Wordwit measures, but not you lot:
DA1 - What brain disorder of 12 letters can be disordered with an extra letter to spell a major tourist attraction in Europe?
DA2 - What profession can lose two letters to spell an Australian coastal town, or lose its first syllable to spell a second?
DA3 - What word can lose AF for X to spell its synonym?
DA4 - Lastly, a recent birthday clue sent by an emailer known as KS: Soap and water? Ha! Borneo's chaotic and lovely (3,3,2,4,2,9)
Any clues? It may be fighting dirty, but I'm stumped.... (And can you add your own brain-bender to the forum? No kidstuff. No Wordwit niceties. Just a chewy word-quest to derail the working day.)