19 July, 2013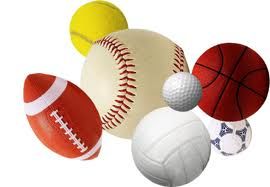 JC has proven to be the master solver of the conundrums. (Will he prevail again this week?) I have three teasers for you to tackle this time round, though JC is ineligible to attempt the first riddle, as he bloody well created it!
Anyhow, good luck with these. I'll be posting Conundrum C on the Twitter feed in real time, to see if a tweep can trump a dabbler. Though so far, that hasn't happened. Get solving:
A.
JC asks you to mix the 15 letters missing from this question, in order to spell its answer:
WH##H ##W #A# ##E# #O B# GOV###O#?
B.
What sport has an onomatopoeic name, and which two sports (at least) derive from the word for 'ball'?
C.
What famous American of the 20th century reveals his own profession in the opening segment of his surname?
If you wish to add a conundrum, post it here. Or email it for next post.