27 March, 2011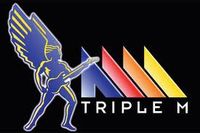 Triple M may seem this week's Birdbrain sponsor. At least every answer to today's ten holds the letter M thrice. A pyramid resident, for example, is a MUMMY, while vast is MAMMOTH. And to make things more mind-mushing, the solution lengths are not supplied. Have you got the right mmmojo?
Big Love faith
When the living is easy?
Mecca baby
Reminder
Decalogue unit
Pungent chemical
Mass + velocity
Fulham's fringe
Dylan originally
Hypnosis
Can you add to the mayhem?
SOLUTION NEXT WEEK
BB302 SOLUTION: Bronco; Odyssey; Charade (or Applause); Nova; Pathfinder, Explorer; Swift; Falcon; Prado; Escort; Bluebird. (Other models may match)
"