9 September, 2014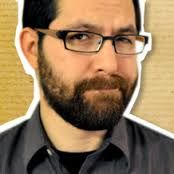 Morning dabblers, and welcome to a brand-new DA website. Well, a tighter and tidier forum anyhow, thanks to the new chat host in DisQus. (And thanks for your patience if the upload blocked your access for a while.)
Now, onto puzzly matters. I've discovered a Chicago guy called Sandy Weisz, alias The Puzzler. A lofty moniker, but Sandy fulfils the brief with a great archive of diverse brain-scratchers here. Take a dip and enjoy.
Two of his wordier teasers that still await solutions are below. Any inklings?
1. What geogrpahical trait do all these words have in common?
COOK
THIN
BINS
MOCK
SCAD
LOAN
MAID
CULTS
2. Take a common English word. Write it in capital letters. Move the first letter to the end and rotate it 90 degrees. You'll get a new word that is pronounced exactly the same as the first word. What words are these? [There may be two solutions.]
Any other conundrums - original or imported - you wish to share? You know we love a good mind-melt in the morning. (Share your ideas, breakthroughs and forum feedback below.)