14 April, 2020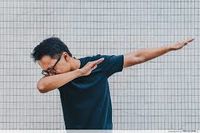 Covidiot. Quarantini. Ronavations. Isoholic.
COVID-19 is fast creating its own glossary, and thanks to SK - decorated cluesmith both here and in The Big Issue - the virus can brag its own cryptic crossword. Perfect diversion while passing your lockdown hours.
Hard to single out my favourite clues, but 5ac, 7dn and 23dn would be jostling on the podium. As would most SK samples. You're in for a treat.
In fact, please subscribe to the Big Issue on the same link, as sales have dipped since our streets have emptied. Make a small difference for those who need a hand, with a fine crossword your karmic reward.
Feel free to share your feedback and oblique hints in the Comments below.