13 May, 2011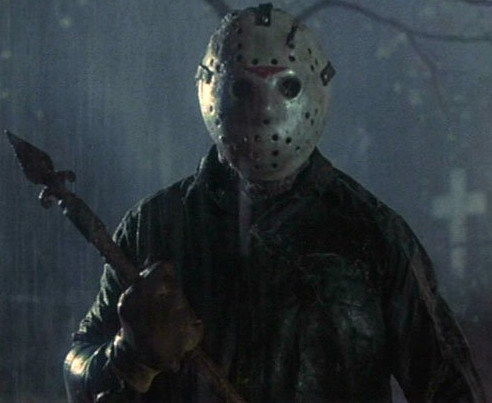 Throw the salt. Dodge the ladder. And don't even think about opening a brolly indoors. It's Friday the 13th in case you haven't checked your iPhone, and forum regular DC has made a crossword to salute the creepy occasion.
Hyper-creepy in fact, as DC has managed to turn all 20 entries running across into a creature or character of horror. Though unless you haunted the drive-in after midnight, you may need a nudge with at least three of these.
So listen up. One entry, a 1985 sci-fi screamer, has all four of its letters drawn from the alphabet's second half. Another themer is a Greek letter, that also happens to be a Japanese river goblin. While your third is a cosmic force created by HP Lovecraft, and warrants its own lock-up hutch. Oh, and one more unlikely horrorpants, which could warrant his own rebus: HEPAD.
Still game to enter the sinister house that DC built? Don't go alone. And always accompany a blond cheerleader, as she'll be the first to go, and not quietly either. Call it solver's insurance.
Best way to download the grid is to install the free software of Across Lite, as available on DC's page. (Same web tool for printing most US crosswords, and hopefully the conduit for downloading some DA gear too, soonish.) Anyhow, boo to you. Hooray for DC, and enjoy the challenge. It's terrific.
PS – For those lost in the throes of DC's Creepword, your salvation is here. Uncast the spell, if tempted.