16 April, 2013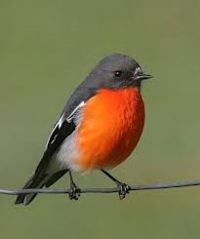 Spoiler Alert – there's a DA clue approaching that involves a benign anagram, and won't be a challenge for any Dabbler. I refer to this piece of business:
Resent row producing blow = NORWESTER
Of course the 'row' I mean in the clue's story is the domestic kind. Though when I proofed the puzzle recently, the clue seemed to rhyme. Suddenly a Storm was brewing. Can we produce some nifty, shifty clues that rhyme? Here's another:
Thievin' heard by little bird = ROBIN
To reduce our answer list, your solution must start with R or M (the key letters of RHYME). Create as many 'couplets' as you like in the forum, keeping the rhymes to two per clue. Ensure the answer is provided, with working only needed for the quirkier recipes.
But come Thursday arvo, nominate one couplet each for R and M. Yep, just two clues this week – so make'm shine like that little friend o' mine.
Use a rhyme-related alias, and let's vote 3/2/1 in each category. Send these votes to the DA Email before Friday, 6pm. No awards to bestow – just that warm inner glow.