20 June, 2012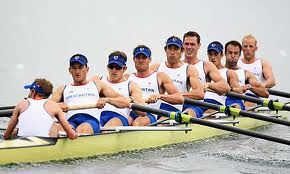 A quiet tip – all this week, and into next, the Letters & Numbers Master Series is running. If you missed last night's first semi, you missed a mighty wrestle, which you can experience here. (But there's nothing like watching the contest in the moment.) Set your dial for 6 tonight.
Before then, if you're not depleting Europe, I'd value your counsel (and creativity) in our latest tribunal. These seven clues provoke a question of code, or etiquette, or something evasive. I put them before you to comment, decide, as well as offer alternative clues if the spirit moves.
Steady current's drawn tide away = TRADE WIND [Picaroon says 'away' is OK as an anagram signpost. I say no way.]

Deterioration of rare books = ROT [I've seen this rare as R before, Armonie – but are we all happy with the abbrev. And what's its origin anyway?]

Counter of a scuba problem = ABACUS [This time Gaff sez problem is no problemo. Not on my watch.]

What's carried from French boat? = FREIGHT [Fr + 8, as Cincinnus puts it. But is eight truly a class of boat? Any rowers in our ranks?]

In which one's kept in suspense, powerless yet in control = HANG-GLIDER [This Times clue revisits the 'foundation stone' hassle of Salon 31. The wording is elegant, but how cryptic is the offering?]

Occasional busman's holiday? = OFF AND ON [I get where Tramp's going, and I like his tangent – you're off work, but working – but, I dunno. Feels incomplete. A tough phrase to clue, it must be said.]

Course conditions losing current medal = GONG [Tramp again, here insisting current = I. Any sparkies in our clique?]
Post your thoughts, verdicts and alternatives below.
"