3 October, 2012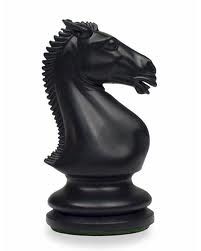 An extraordinary session of the Cryptic Court has been convened, owing to three separate clues in today's Times crossword that had me wondering on matters of etiquette and regulation.
So if you wish to grapple with that same puzzle, which I can warmly recommend, then skip this post posthaste, as spoilers abound. Otherwise, for those who wish to offer their own verdicts – proceed.
Some money for snapping up large home = FLORIN [No probs with the relaxed definition. Nor the container command – snapping up. My query hinges on HOME as IN. Don't we need to say AT HOME?]

Jumping thing supporting king = KNIGHT [Love this &lit clue, but being an &lit, where's the exclamation mark? Doesn't it always need to be there?]

Creaky door half ruined music in church = CREDO [Didn't know this definition. Nor have I met this deletion technique, where a solver must halve more than one word – though RUINED is a queer signal to remove. Nonetheless, I like the formula's potential, but wonder how the jury feels.]
Supply your yays, nays or kinda OKs below, and see if our Wednesday setter beats the rap.