31 January, 2013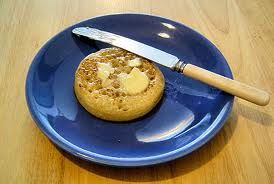 Curious experiment in last week's Paul. His clue involved the anagram fodder being buried in a phrase. I'm not 'hating on' the innovation at all. But keen to get your own verdict, especially as this week's DA breaches common etiquette. (You've been warned.)
But please, your thoughts on Paul's trick, and these other three clues before the Cryptic Court.
Broad characters in Spactacus, fine picture to broadcast = UNSPECIFIC [Paul getting us to mix CUSFINEPIC. Thumbs up or down?]

Does he make complaint about crumpet regularly? = GOURMET [Times 9307 pushes the envelope with a broad definition. Perhaps gourmets adore crumpet…]

As you like it, part of Florida = ORLANDO [I don't mind Philistine down-casing the Bard's play, but that leaves the definition incomplete. Or can 'part' have a dual role?]

Devotees of old Chinese whisper mix-ups = CONFUCIANS [Arachne always excites (and niggles) in her puzzles. She's a setter on the rise, but this clue's a niggler. Whisper can work as an audio cue, kinda. Leaving the debate of discrepant sound, surely.]
Leave your verdicts, and DIY clues, below. Unspecific looks a tough nut to crack.