21 November, 2013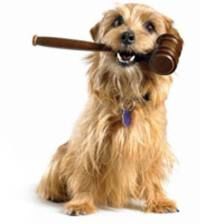 We are gathered here today to make some tough decisions. Ask your inner jurist whether anyone responsible for the clues below should cop the full weight of the law. Or warrant a reprieve.
For that's the spirit of Cryptic Court, where I present six clues that tread the ethical tightrope, and give you my reasons for wishing to file proceedings. Though you may disagree. Feel free to add your own views – and see who can compose stronger clues for any of the answers.
Capital report on underwear drawer? = NICOSIA [Knicker's here? Philistine must be hiding his diphthong in his thong drawer.]

Make a fuss when drug is found in case = CREATE [Create is to make, not to make a fuss, thanks Times 9626]

Junkie delivering final bits of The Walrus and the Carpenter = USER [Wait up, Shed. Are you saying we need to use the last TWO letters of the two PRINCIPAL words. So say it.]

No getting out of it? = LIFE SENTENCE [Paul falls short of a punny definition. This sounds like the real thing.]

Have more significance than dated fashion statement = OUTWEIGH [Fashion = way, meaning statement is an audio signpost? Ten lashes for the setter of Times 9721]

Welcome hug = EMBRACE [Nasty hookworm from Times 9725. We embrace embracing, or am I being prickly?]
File your verdicts, and your upgraded clues, below.