2 February, 2011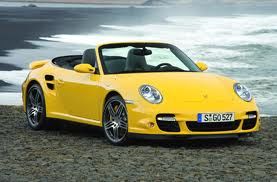 All hail the Web Mistress who aims to implement a Recent Comments scroll in the near future, allowing all guests to see who's been contributing what, and under which post. A small e-step for man, but a giant leap for cyberspace, making this domain handier to visit at least.
Aside from a free Porsche with every visit, or a giveaway calendar of the Hottest Crossword Compilers 2011 (UK edition) for all Storm winners, can you offer any other running remedies?
The site is blooming, and blooming wonderful thanks to your inspired responses. In less than five months of net-life, DA.com is nearing 2500 Comments, up there with The Drum forum and Miley Cyrus live journal, I'm sure. As a gang, we are also growing, with the chances of gaining more wry minds as the site accelerates.
So nothing too broken in need of fixing? Any other micro- or macro-teaks in mind? Maybe another regular Post idea, or some other verbal tangent you'd like to suggest.
I do have a long-term plan of providing downloadable crosswords at some stage – maybe this year if I can figure out a format. And the notion of poll-voting still appeals in the Storm stakes, at least as a straw guide to where you see the bravura lying. And then there's the inkling of having an Honour Board for Storm winners – but these could well be idle whims.
Aside from that, I'm earearearearear [all ears]. And if you'd rather keep the Suggestion Box discreet, then feel free to use the EMAILDA link to send thru your thoughts.