3 July, 2015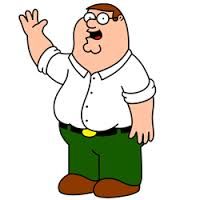 Word nerds, if you haven't met Paul Anthony Jones, then you should. (And that's not Paul waving, by the way.)
Mr Jones is fellow logophile, collector of the quirky and a derivation detetective. You can check out his excellent blog here and take a vocab quiz - along with lots of other distractions.
The same logophile is also a listomaniac, including a recent batch of words all stemming from father. Some seem obvious, while others may come as a surprise. And for this week's Friday Folly, your challenge is to compose a clue for any of these paternalisms. Can you pop up with the grandaddy of them all?
ABBEY
CLEOPATRA
PATRIOTIC
PATRONISE
PERPETRATE
EDUCATOR
COMPERE
JOVIAL
Best of luck, Dads, Mums, Uncles, Aunts and possible parents-to-be...