28 April, 2012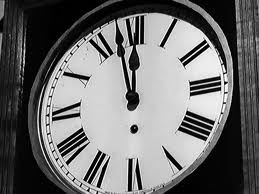 This may be a first – five outright leaders, with no double-dipper in the prize pool. And all this by the celestial power of the secret ballot.
Though before we go wow over the winners, a pause to applaud the Storm's level of excellence, with nearly 100 posts from a dozen mysterious AKAs. The addition of clue notes (at the shortlist phase in particular) is welcome, as is your collective energy: posting, cajoling, listing and voting. This was a joy to host – in absentia.
Okay, goes the mosh. Enough preamble. Who won this palindrome punch-out? Well, those who went close were Eve (with 'her' SELES clue – a favourite of mine), and AKA with 'his' hidden EYE. Nan also won hearts (mine too) for 'her' TUMUT, and Otto was pipped with 'his' hallucinogenic REFER. Anyhow, here's the wow:
In fifth place, with 10 points (5 votes out of ten) is Viv for NUN: She's in the habit of saying nothing [I'd like to thank the academy, my mum…as I was Viv.]
Fourth on 14 (4) is Eve with PEEP: Exercise class, upon reflection, was not a good look! [Dab use of mirror in a gym setting, with a playful definition.]
Bronze on 15 (4) is porn legend, Naomi Moan, for her BOOB: Jug whole-heartedly consumed by Hawke [A lewd salute to the sculling king. Perfect.]
Silver on 20 (5) is my beloved Nan for OMO: Surf competitor's promotional segment [Em, who logically can't be Nan, confessed 'I'd give it all 15 points if I could.']
Gold on a ginormous 31 (7) is Ava for her stellar NOON: Ducks into topless bar, followed by PM [I adored this clue at hello. A worthy Wow-Meister, and proof that when quality comes along, it bites one & all.]
So thanks Dad and Dr Allard, Ubu and Naomi, Ava, Eve and all other reversible colleagues. (Be nice to put names to bylines, of course…) Again a blast to play and host, not to mention the added buzz of the backroom tally. Look for another storm cloud on the radar, Viv. XOX
"