26 March, 2014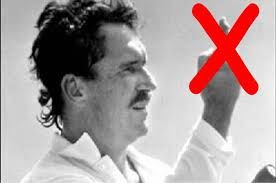 A different sort of Storm this week, all about digraphs. That's the fancy linguistic term for a coupling of any two letters, from AA through to ZZ, with every other combo in between.
From a setter's standpoint, the trick can be how to denote two letters in a sly but elegant fashion. ED, say, could be indicated as HOLLOW-EYED, while LC may earn the hint of LUNATIC FRINGES. But what about the tougher pairings? Take the A-list, say. Short words like AT and AS, or PA and TA, are easy to signify. Though maybe there's a wilier way of doing things. I'll make a start:
AA – evacuated area, Milne, battery
AB – muscle, Captain Grumpy, The Bloods
AC – pack's contents
AD – retired compiler, plug, Latin to, Hope
And so on. Then, to flip the pairings:
BA – halfback
CA – Canberra outskirts
And that's just dabbling with As. What other phrases and words can isolate two letters? WIFE SPLIT for VV (a bisected W) is a splendid example from last week's Times. Another ripper: TOURIST ON VACATION = TT.
You get the hang. Dig in, and draft some classy digraphs. Our little mind-bender over the next few days will surely isolate the true alpha among us.