7 April, 2016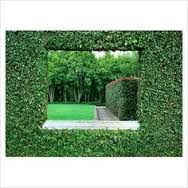 If you follow my Twitter feed, you'll know I've been smitten by David Crystal's recent book, The Disappearing Dictionary. The volume captures fugitive terms from UK dialect, from radgy (peevish) to wordify (to articulate).
Leafing through, you'll find bastard French - like the Scottish surree for a social gathering - or comical hybrids: shupernacular (super + spectacular). How can you not love this brittle trove?
Ideal fodder for a fresh-minded Storm as well. Even better, as I'm tied up all next week doing afternoons on 774 ABC, filling in for Clare Bowditch. Around that time I'm also hoping to post a guest puzzle to enliven our solving week as well. Keep the peepers peeled.
Before then, however, can you cryptically wordify these shupernacular specimens?
ARSLE - to move backwards
BOWDYKITE - fat person; one who greedily stares at another's meal
CEFFLE - to cough sharply, similar to a fox bark
GLAT - gap in a hedge
LINNARD - the last to finish a meal
NOOF - sheltered from the weather
PONOMMERINS - fleecy clouds
PRICKMEDAINTY - fastidious; conceited
QUEZZEN - to burn without flame
RYNTLE - to roll about in a chair lazily
SAIDMENT - malicious hearsay
SPLUTE - someone who exaggerates
YONDERLY - vague
Who can craft the least yonderly, prickmedainty clues? Have fun.