5 April, 2013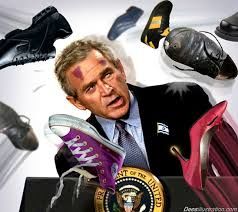 Back from Tasmania – a great trip with MONA a must, and Battery Point a cute Balmain – armed with a new mania: dropping the opening pair from one word to make another. If a boring night for two is a SEDATE DATE, can you figure out these eight below? And feel free to add your own clues (with byline & number) in the Comments:
Attack President (6/4)
On 1/1 – don't make them! (10/8)
Bum subsidy (7/5)
Sport advancing (9/7)
Quiet tart (6/4)
"Meow"? (6/4)
Blissful crackling? (8/6)
Biting delight (9/7)
Blab answers (and supply your own clues) below.