2 September, 2011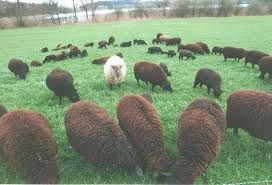 Three things of a wordy nature. The first two relate to troublesome words, while the last is an invitation to come cause some trouble with words – and numbers – in old Melbourne Town. But before we go there, let's turn to EGREGIOUS:
1 Received an email during the week from a blog guest called Mark. He wants to know when egregious – which once meant exceptional, standing out from the flock [grex], came to mean prominent for all the wrong reasons, ie outstandingly poor? I've dipped into a few sauces, but can't find an obvious moment in time. For word detectives, any clues?
2 Blog regular Nib has posted a cool link in a recent forum that deserves its own space. A few weeks ago, writing my Wordplay column, I talked about the booby traps of English – like sauce and source in that last item! [tee-hee] A site called Cracked has some hijinks with the idea. Thanks Nib.
3 Lastly a dare. Letters and Numbers is actively recruiting new contestants, and any Dabbler would be guaranteed dynamite, no question. So hit the show's website and fill out the form. After a few breezy audition puzzles you'll be spirited to the studio and rewarded with a dictionary – whatever happens. You may end up in the finals, with your own overnight minibar. Click here, and don't be a chicken.