9 January, 2011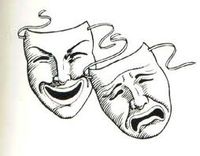 This week's Birdbrain has no finite solution. Nevertheless, in the name of intrepid puzzling, I dug up 16 pairs of one-syllable opposites (such as SAD and GLAD) that also happen to rhyme with each other. Be happy with yourself if you can conjure at least eight couples. (And why not share your discoveries in the Comments section? Together, see if you can name my own entire bunch – plus a few more.) Note – both words in your pairing can only own one syllable, meaning MATERNAL and PATERNAL are off the agenda, though MA and PA are fine.
There, you now have two examples. Can you harvest a few more?
SOLUTION NEXT WEEK
BB291 SOLUTION: Mixing IMAL with PA (P and A) gives you IMPALA.