8 November, 2011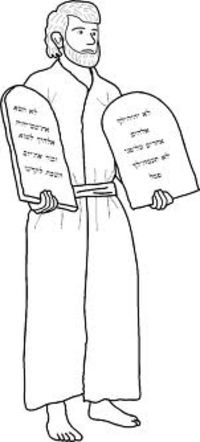 Plenty of aspiring solvers contact this blog in hope of cryptic tips. (Plenty of aspiring setters too, but that's for another post.) Enough to inspire this week's Storm, where we compose the Ten Commandments of Cryptics. (And if that sounds too august for a November lark, then what say we also draft a far from helpful ten?)
The best rules – both the orthodox and unorthodox versions – will end up on this blog as its own discrete document, as well be enshrined in a future Wordplay column.
Keep your eyes on the punchy, the precise & the particular, though sometimes wisdom (and humour) need to take other tangents. Here are some examples below. See if you separate the sage from the silly:
Mistrust every word on the page. If it waddles, quacks, and lives in the reeds, doesn't mean it's a duck.
Always use pen.
If a word fits, bung it in.
When first starting, measure the next day's answers against the clues, and see if you can detect how one gives the other.
Araucaria is Latin for too easy.
If a crossword comes with extra solving instructions, then run the other way.
(This last precept could be sage or silly, depending on your viewpoint.) But you get the idea. Just think what tips really opened the door for you. A word from a drinking mate? Chapter 11 in Puzzled? Finding the right level of clues for starters?
And by the same token, what hint would kick you back into the morass? Give us your insights, and perversity, and see if we can't promulgate 20 Commandments – the priceless and the senseless. Lawmakers, please file your commendations before Thursday, 6pm.
"