14 February, 2012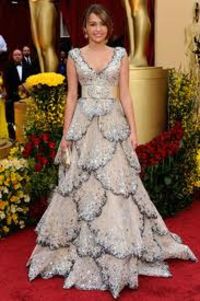 Oscars are upon us, the season of Grecian gowns, scalloped taffeta and the mandatory fashion disasters. A time for one-liners, seat-fillers and after-parties, and of course some devious wordplay.
In case you haven't guessed, your Storm challenge is to create a clue for any of the Best Film nominees – as appear below – as well as Best Actor and Actress. (Definitions are optional, so long as you signal your intent with the target's unique intials.)
First let's unfurl the three lists:
BEST FILM: The Artist, The Descendants, Extremely Loud & Incredibly Close, The Help, Hugo, Midnight in Paris, Moneyball, The Tree of Life, War Horse
BEST ACTOR: Demián Bichir, George Clooney, Jean Dujardin, Gary Oldman, Brad Pitt
BEST ACTRESS: Glenn Close, Viola Davis, Rooney Mara, Meryl Streep, Michelle Williams
And now a bunch of my early bids, taking a candidate from each list:
MIP: HILGTON?
GO: Profit lost in crash, randomly
GC: Pronounced depression looming
Choose a cinematic alias, just to to keep Tinseltown honest, and craft as many clues as you like – one for each, or several for one. Of course, in the traditional Storm spirit, feel free to suggest tweaks or tucks to your fellow artistes, so the final edit will bedazzle. Submit your final trio (one for each category) to the DA Academy before Thursday, 9pm, and allow Roman, Whoopi and all my other colleagues to determine the year's most outstanding.
"