29 September, 2011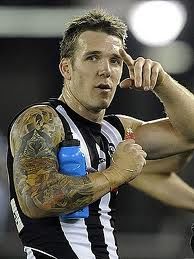 With Dane Swan picking up the Brownlow this week, and Wayne Swan scoring his own bling for being the World's Best Holder of the Public Purse, a funny rumour started brewing. Could these men be twins, the mild and wild extremes of the one family tree?
Now let's forget the age gap, but keep with the gag – and the rhyming idea. What other opposite siblings don't we know about? Here's a list:
Ted Nile – runs a prawn & porn pub in Darwin, married to Vince
Bevan Rudd – charismatic soul singer based in Greenwich Village
Dharma Bin Laden – Malibu ladette so totally into Gucci and Manolos
Ron Cleese – stress management therapist
Penny Craig – Rubenesque Mum of four happy in herself
Just for laughs, who else don't we know about?