7 May, 2013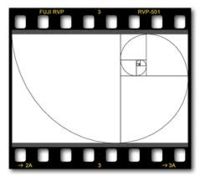 Psst, wanna be in the movies? This Storm offers you that rare chance. Last week a film-maker dropped a line, eager to get some 'visual clues' for his short film. By visual, I discovered, he meant clues that can be captured well on screen – those that inspire imagery, or play with letter shapes.
His request triggered our contest. We all know good clues paint interesting pictures, but let's focus on the alphabet this time. Using a directorial codename, we need to craft two clues, one per the following categories:
1) A clue involving a fresh take on letter shapes. Last month I suggested Y to be a slingshot. While M maybe a child's bird drawing. O, we know, is a bagel, a donut, a hole – but what else?
2) A clue that considers a word's shape, or component shapes. It may entail letters being changed, or inverted, or an answer shifting cases, etc. A W can become an M, just as O can turn into Q. Or FIJI gets dotty in lower case…
Hard to describe, unless we see it! Let's use the optic nerve for a change, and show some nerve on the drawing board. Answers can be drawn from anywhere, though bear in mind the best clues will have a visual pull, and potentially a story to play out in the solver's mind.
As best as I can vouch, the winning clue/s will appear in the film. I may even invite our mystery director a casting vote on the shortlist.
So do your best. Invent and imagine. Later, between Thursday 1-6pm, declare your best two clues (one per category), and let's vote 3/2/1 in each section over Friday. Remember, to play, you must vote, and voting is done via email DA, before Friday 6pm. This will be epic – and may the winner be credited.