4 February, 2012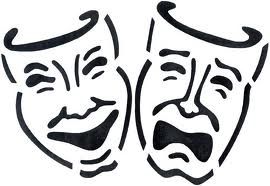 Quiet start to a Stormy year, but plenty of quality among the posts to compensate for volume. Clearly this was a big ask, to make a clue that seemed to be one recipe, yet operated according to another. Rather than try to explain, let's admire the pick of the posts, with the top three wrapping up:
Spooner about small start of poverty (8): POORNESS [One Wheel incites the Spoony one, only to rely on cocktailing.]
Same stunt, with a tad more flair, pulled by SK: Spooner displayed tendency to limp? (10) = DROOPINESS
Possibly lyrical gear? = REVERSE [That's my bid – a false anagram going down the charade road.]
Cockney drug, playing and hurting (4,5) EAST ENDER [Mr X proves the Pavlo theory. As soon as a cryptic mutt hears Cockney, he gets ready to slash an H: wrong.]
Back up in cricket, say (7) SUPPORT [Boniface has us facing a homophone, only to trap us inside a container.]
Misfortunes sounding terrible (8) UNDOINGS [Boniface again, scoring bronze, with a sly jumble that quacks and waddles like a hidden.]
Approval or penalty contains violence = SANCTION [To snag silver, Mr X executes a similar bait-and-switch, with the added bonus of a contranym – since sanction has oppositing meanings.]
Used to be shut into a box with label! (11,4) = EXCLAMATION MARK [That man again, SK, proving he has the mettle for a dominant 2012 unless you can shade him. This is exquisite – seems a pun, and yet baffles with hybrid. Don't geddit? Here's the sequence:
Used to be = EX
shut = CLAM
into a box = fodder + anagrind = ATION
label = MARK
! = def
A picnic it ain't – but the clue is beautifully two-faced. Thanks for your curly work, and congratz to the podium trio. Leaving us with Anax's nagging question: How can a setter signal a spoonerism without naming Reverend Spooner? Is it at all possible?