2 November, 2013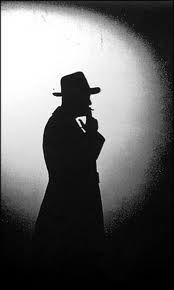 I won't lie. I was time-poor this week, flogging my non-fiction. Couple that with some haphazard behaviour from your lot, including some players neglecting to file a shortlist, others voting late, or two bodies mis-voting across the categories, and our week's whodunit was more akin to a WTFunit.
Be hey. It was fun. And I persevered. I tallied and sorted, and the quality rose. While I did withdraw as DAme due to my entanglement in some old lace, I met my admin duties, reaching this point to declare our Storm's book-winner. In the orthodox category, looking for the cream, the finalists went this way:
TODDLE: McKenney with the French Not-So-Quickstep? [Contemporary comedy from Watson, nabbing 5 points/2 votes.]
GRIT: Daring Tigger to barge in bouncing [Oh so Loroso this splendid deceit via Marlowe for 6/3]
GRIT: Some land is girt, at sea? [Tough to ignore the patriotic echo, and the piss-take, of this five-star clue from Hitch, with a 10/5 return.]
++
In the Punshon panache-not section, trying to make the most laborious clues from the same wordlist, the votes were close. In fact only two rose above the pack:
MORMON: Perhaps Mitt Romney or Oliver Twist might say this in Jamaica [Watson did well with another 5/3]
TODDLE: Homophonically and informally, Todd will walk [Mystery of 7-Down had my vote for lame, and another vote: 6/2]
Rather than resort to the podium to figure a winner, I went back through the aggregates for all three clues per shamus. In ascending order, with winner the last, here are the suspects: Styles 2, Da Fino 3, Poirot 3, Clarice 7, Mystery of 7-Down 11, Watson 16, Hitch 17, Marlowe 20.
Congratulations Philip. Your mega-Hidden alone was worthy of an award, while your general casework in fine working order. So thanks all for the game. Sorry to blow my DAme mystery en route. And may every noir accompany a blanc.
"