13 February, 2013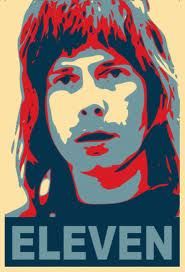 Came upon a droll list of dodgy numberplates in America. Stuff like MPEACHW which is the driver's way of saying the George W Bush should face the music regarding his time in the Oval Office.
Then there's FOSAMA, which seems more a boost to the War in Afghanistan. And of course the sexual dimension is explored, with GOTMILF and IB6UB9. Though my favourite is a Spinal Tap reference: GOES211.
Any devious suggestions for plates that take a swipe at public figures, has a smutty chuckle, or does some other sly business, all in a clandestine letters-and-numbers way? Let's stick with the 7-character rule of the USA, and bear in mind you need to hoodwink the censors.