12 September, 2012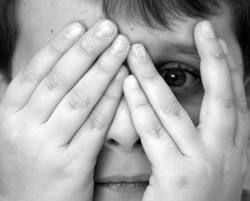 Two puzzly treats to keep your mind in shape. The first comes from Dabbler RK who's back in the creative groove with two new crosswords. RK8, which I tackled yesterday, is an elegant themer with plenty to like.
The second offering is older-school, those abbreviated equations you confront at every trivia night (8 = T on an O, etc), but here's a difference. This is one almighty long list, and there's bound to be some coded maths you haven't met. (Thanks for Nib for the link.)
And lastly, a creative challenge for you. The New Yorker blog runs a Twitter game called Questioningly, posing readers with offbeat dares. Like invent a new phobia, as happened on Friday 13. With apologies for trimming the contributors' names, here are some comical suggestions,:
Shymalanophobia: "The fear that your life will have a great twist ending, but you've already figured it out"
Susuphobia: "The fear of Phil Collins"
O'phobia: "The fear of all things Irish"
Phophobia: "The fear of delicious Vietnamese noodles"
Rosebudophobia: "The fear that you won't enjoy a movie because people have already told you its secret"
Fee-fi-phobia: "The fear of giants"
Möbiusphobia: "The fear of moving forward and ending up back where you started"
Read more here. And concoct your own fresh fears 3.0 in the forum.
"