12 June, 2011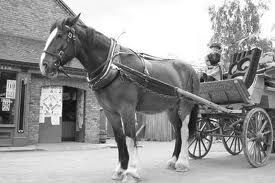 Are You Experienced, asked Jimi Hendrix. And so did last week's Storm, testing your radar and recall as a solver. As RM (formerly Rupert) rightly said, one veteran's cliché is a new solver's enjoyment. Perhaps you've never seen INTRODUCE turn into REDUCTION before, and hence the anagram seems freshly baked. Anax echoed the point: "Hey, don't knock the chestnuts!"
Yet once REDUCTION has been introduced, the seasoned solver is seeking zestier recipes. As a kid, I marvelled at SPAM making MAPS in reverse, or WEEKNIGHT suggesting a pint-sized Galahad, but after their nth reprise, the gags grew old. Though our cliché Storm presented our chance to honour the hoariest, with a zany card-game of Which awarded to the winner. And here's how the homage unfolded:
ANAGRAM: ORCHESTRA – Carthorse trips over strings and other instruments [Boniface is right. This carthose clue is as old as the hills the same beast travels. And a nod to One Wheel for invoking the tower trick for the same stunt.]
CHARADE: AGENT – One man is a spy [Wish we had a licence to kill Mr X's suggestion. A special mention to JD's OPAL too, which is far too familiar to seem precious.]
CONTAINER: DINGHY – Husband in filthy little boat [Strangely, the Container recipe was low in candidates, hence I paddled my own canoe.]
DOUBLE MEANING: ADDER – Summer serpent [Thanks to DC, I'm lost again in nostalgia. This chestnut was there in my first solving forays, and it's still there, with the use of 'totter' a refreshing addition.]
REVERSAL: EDAM: Made return to a Dutch town [JD wins the lollies here, as she's invoked a weary clue for an equally stle bit of cheese. The fromage du jour among crossword words.]
HOMOPHONE: CHILE – Country that's cold, it's said [Love a hot meal every time Mr X's chilly Chile pun is published.]
WILD CARD (REBUS): SCRAMBLED EGGS – GSGE [Not sure whether new player One Wheel has read Puzzled, but either way, the suggestion is one the money. This is the yawniest clue in the book, my book, any cryptic book. Along with Mauve's HIJKLMNO, which should be sluiced.]
Enlisting the help of my summer serpent, I see that Mr X wins two clichéd categories, with Boniface, JD, DC and One Wheel claiming auxiliary laurels. Well done all Stormers, and why not check out DC's trite tribute to your efforts?
And a rousing cheer for the X Factor, a fitting Storm for a veteran contributor to win. Just relay your snail-mail deets to the Which game-site, and this dynamic new deck will be 'scent' your way.
"