18 October, 2013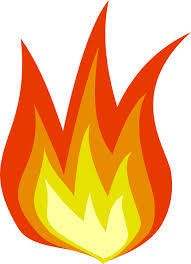 My thoughts to all those people on the firefront. I can't believe how fast that apocalyptic feel of midsummer has struck. I hope you and your loved ones are safe, and the cooler day sees the crisis ease.
The blazes put all plans of wordplay out the window, quite rightly. Touch wood, if that's the right expression, the Cluetopia spot and contest will appear next week, along with quite a few launch cameos, including News Brekkie and Life Matters. More of that later.
In the meantime, a conundrum I conjured this morning:
I have in mind a 6-letter animal. Inside is a 3-letter word which owns a synonym that's another animal. Remove that word and what remains happens is that other animal, minus its tail. What's the original creature that I'm considering?
And can you set us any other animal-teaser?