5 March, 2011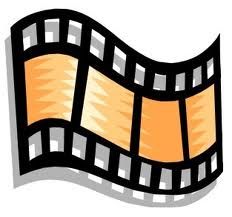 Forget the box office. This movie-Storm went closer to kick-boxing, the pace so fast, and the talent so stunning. As the lone judge left standing in Cannes, I'm feeling concussed. Reeling even. Must I choose? Seriously? Okay, for the purpose of your BAFTA bling, your Globes and Palmes etc, here goes:
BEST CRITIQUE (SHORTLIST)
The Exorcist = Retch, so exit [Mauve suffers a technicolor yawn.]
Night of the Living Dead – Loved in-death fighting [Grave praise from Sam]
The Last Airbender = "Hates" and "Terrible" [Mr X's raspberry for this year's Razzie winner]
Witches of Eastwick = Whew! Tickets fiasco [Sam seems genuinely miffed by this magical misfire]
Young Frankenstein = Gene: Funny kino star [Sam goes wild for Wilder]
AND THE WINNER: Bill and Ted's Bogus Journey = Grubby, ill-adjusted no-ones [Not a film I've seen, but Boniface stones the stoner genre with deadeye touch.]
++
BEST SYNOPSIS (SHORTLIST)
The Sixth Sense = He Exists? Sh! [Nib applies the ultimate spoiler alert.]
Inglourious Basterds = Bogus Soldiers In A Rut [Once he figured out the spelling, SK shone.]
Brokeback Mountain = Remain Outback, Bonk [SK does some fine wranglin']
Debbie Does Dallas = See Lads, Babe, Dildo… […and he doesn't stop there!]
Murder on the Orient Express = Expos on thirteen murderers [Only reason Boniface DIDN'T claim Uncle Oscar is the reuse of 'on'. But honestly, this is a mind-spinning anagram.]
AND THE WINNER: Thelma And Louise = Dames In Auto Hell [SK hints at the high-flying finale with Ebert panache. Exquisite.
AUSTRALIAN FILM AWARD
Wolf Creek = We're Flock [Pithy, vicarious and aptly ovine words from DC]
Animal Kingdom = Liking Madam? No. [JD echoes the Academy with aplomb]
Love And Other Catastrophes = Adores hot chap over talents [dg revives an indie gem]
The Adventures of Priscilla, Queen of the Desert = Transvestite sent off, oh – he required dull peace [ML almost bites off more than s/he can chew, but dines in style.]
The Proposition = Hot Poison Tripe [DC defies his own response to concoct vitriol.]
AND THE WINNER: The Man from Snowy River = Farm rover myth – no swine! [Philth touches on veracity with perspicacity. Encore, mate!]
A five-star tempest, all homegrown Halliwells. Thanks for a memorable festival. See you in the stalls for The Perfect Storm next week.
"