19 December, 2013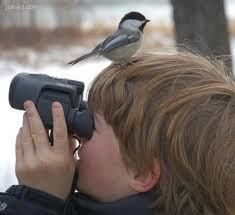 Christmas came early this December in the guise of our last Storm. The challenge was to devise a suitable game pitched at a Storm level (more clue-focussed, a tad more technical) and a Folly level (semantic antics). I've just sifted the three dozen entries, peppering the margins with ticks. So many brilliant brainwaves that may well surface in 2014 – so thanks for the largesse.
As for my largesse, I have two copies of Puzzles and Words 2 to award. In isolating the best inkling in either category, I went for the game that inspired me most to play. Gee, it was tough. I loved the challenge of haiku (Twister). A cluedo tribute (Prospero) – or The Meaning of Liff (Willy-Willy). Even Black Cloud's alphabetical clues is genius. Then there was the two-tone shoe-phone (Fool on the Hill). While Topgallant Gale – no question – was the most unlucky to miss out. But come deadline, here's how it panned out:
Best Storm
Ego clues: create the best clue referencing yourself (as solution, or perhaps to include I, ME or your pseudonym in the solution – any other way!) [Storm Trooper comes up with a head-spinner, where your choice of alias is almost as vital as your clue-crafting.]
Best Folly
Misleading titles: A birdcatcher would find no useful info in"To Kill a Mockingbird". Similarly, a soccer fan would be disappointed with ""200,000 leagues under the sea". [Filly admits the idea was sitting on Facebook, but hey: see this prize as impetus to share what other nifty wordy ideas you find in the ether. This will be a guaranteed cack.]
So let me know who you are and I'll send out a Puzzles and Words 2 to both of you (or are you the same person??!) Thanks again for all the marvels – this time round and throughout 2013. Merry mayhem to you all, and enjoy the silly spell as the blog enters aestivation for a while.
"