3 April, 2011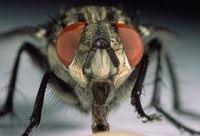 Each set of paired of clues can be answered by two phrases that contain the ceNtral cluster of ING – with one SMALL CATCH. The familiar phrase of Answer 1 will become the new phrase of Answer 2 as soon as you swap the marginal clusters astride the ING-centre. Sounds confusing? Let's try a few examples:
Runway/deforestation = landing strip/stripping land
Still stumped? Try this one: Fruit bat/duping Louie? = flying fox/foxing fly. (As you can see, no mixing is involved, and sometimes the second phrase will be a droll invention.) Enough blather. Let's play –
Butchery slab/breakwater role
Bordello/mall mishap?
Casino/real estate?
Boxcars/selling bread
Horse holder/mail strike?
Cattle marker/Sunbeam
Tearing strips off/stripping?
Gridiron player/pro-series
Care to create you own? Give it a crack in the Comments.
SOLUTION NEXT WEEK
BB303 SOLUTION: Mormonism, summertime (Porgy & Bess), Mohammed, memorandum, commandment, ammonium, momentum, Hammersmith, Zimmerman, mesmerism