4 June, 2011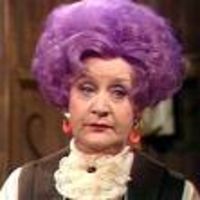 Treat yourself to an early Birdbrain this weekend – my way of saying I'll be posting the Storm results a little later. (Am up in Sydney for a few days, mostly unwired.) Anyway, so what's the deal with these twelve clues…?
Let me explain. Twelve British sitcoms, both past and present, have been paraphrased. Blokes Skylarking, say, is Men Behaving Badly. Please cordially identify the others.
And why not paraphrase some other TV shows in the forum? Pick the better known, just to give us all a shot. And see if we can't unmask the lot.
1 Pa Bear
2 Oatmeal
3 Thoroughly Sublime
4 Jan 31 Rose?
5 Dark Summer?
6 Embarrassed Shrimp
7 Omit Ex-Ass
8 Roger, Rev
9 Available 24/7
10 'i 'I
11 Children?
12 Sircle?
SOLUTION NEXT WEEK
BB312 SOLUTION: Sergeant Lewis, Daniel Day-Lewis, CS Lewis, Lewis Carroll, Jerry Lewis, Wally Lewis, Jerry Lee Lewis, Lewis Hamilton, Carl Lewis, Essington Lewis, Dylan Lewis, Huey Lewis, Hayley Lewis
"