7 September, 2012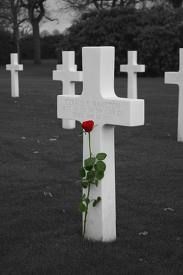 Loved this query from a Column 8-er today. Owen Lloyd, of Beaudesert, was in need of a word, one that English lacks. Perhaps we can do some creative coinage. Here's the scenario:
"In December my brothers and I are planning a small graveside function in the local lawn cemetery to mark the centenary of our mother's birth. She died four years ago, aged 96. This will be a joyous occasion designed to celebrate her long and happy life. 'Wake' sounds too morbid and cliched, 'celebration' too bland and innocuous. Any suggestions?''
And please, don't even think of Deadgranniversary. Or was-sail. I won't have it. This has all the hallmarks of a Hallmark lacuna.