24 January, 2014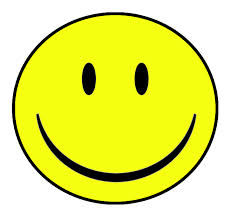 Thanks for so many brilliant tennis clues this week. (I'll pick out the top seeds and issue the invisible silverware on the weekend.) In the meantime, here's a game to keep the mind amped:
Recent studies (I'd quote them if I could find them!) have suggested that the long-u sound, (or long-oo sound), as heard in jewel, or flute, or through, are more likely to put you in a despondent frame of mind. By comparison, the long-e sound – as in keep, or beach, or recede, can buoy the mindset.
The ideal factoid to trigger a Friday folly, I reckon. No cryptic play involved. Rather, shift a 'sad' word to happy, or vice versa, and conjure a clue for the pairing. Ben Lexcen's invention (4,4) must be a COOL KEEL. While Escape grippe (4,3) = FLEE FLU.
Make sure you number your clues, beside your byline, like this quintet:
DA1 Ex-Premier's backside (6,5)
DA2 Select Stilton (6,6)
DA3 Hangs relatives (6,6)
DA4 50 Shades of Grey? (4,4)
DA5 Swann's abbé? (6,6)
Get busy – and get happy.
"