7 September, 2014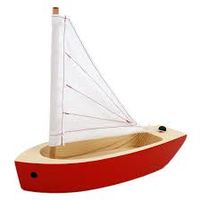 If YACHT mimics YOT, then 'child's sailboat' might by TOY YOT. Keeping with phonetic spelling, can you mix the made-over (more logical) version to create the other word?
(From memory, this puzzle was derived from a Friday Folly a year back – but how good is your memory?! Some of these are very tuff.)
Vampire symbol (4,4)
Fed wildcat (5,5)
Releases ball (5,5)
Upstairs defect (4,4)
Smuggler's ab (5,5)
Black Forest cake (6,6)
Get harsh? (6,6)
Ignores plan (6,6)
Astronaut crusades (8,8)
SOLUTION NEXT WEEK
BB475 SOLUTION: Toy yot, tan nat, fine nife, bom mob, skool looks, depo dope, glee leeg, solem moles
"