24 January, 2012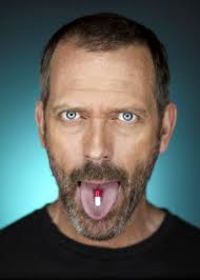 A rough head count suggests we may have enough for a Storm this week. Or a quorum at least to test a flippant idea, where we put forward three notable names in a covert or lateral sequence. For example, going from headwaters to the sea, you could offer Mel Brooks, Joan Rivers, Billy Ocean.
Or big to small: Bob Carr, Van Morrison, Hugh Laurie
Or try a laddergram, stirring in a letter per step, such as Alan Alda, Rafael Nadal, Martin Landau
That's the game – create a crafty triad, embedding a progression of pun or letter-play, where homophones are kosher, as are the use of first names or surnames. (Feel free to dip into celeb culture, politics, fiction or history to find the right name.) And if the sequence isn't obvious then top your trio with a category. And let's see what 1-2-3s we can conjure.
Oh, and if this games does attract a good bunch of entries, then let's choose our own top 3 trios before 3 on Friday arvo, allowing for a 1-2-3 podium finale on the weekend. Menachem BEGIN.
"