8 November, 2013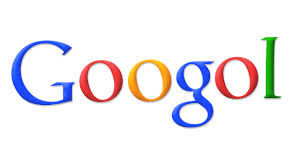 Google has just launched a new toy, a search engine that leads you into the labyrinth of word origins. If you enter GOOGOL, say, followed by ETYMOLOGY, you'll learn that a maths professor named Edward Kasner relied on his nine-year-old nephew to coin the number. Try it out.
You may find the answer to either conundrum:
What eight-letter word – first used in 1632 – owes its name to a logo?

What six-letter cooking term derives from the Sanskrit phrase, 'he causes to be brought together'?
Any other etymology enigmas to chew?
And while you're Googling, feel free to visit three Q-&-As I just completed, one about the future of crosswords, one on my bombsite called a desk, and about (to come) about Operation Phub. Maybe they all knew tomorrow is my birthday!