3 October, 2010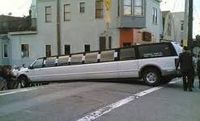 After last week's brain-strainer, thought I'd go gentle on you with a kinder topic. In short, abbreviations. Just as intro means introduction, what other familiar words, all ending in O, have been removed from their longer sources? (4)USINE, say, is LIMO. Let's go.
(4)nnaise
(6)path
(5)ceros
(5)theque
(5)minium
(4)sene
(5)graph
(5)grapher
(5)graphy
(4)gram
(3)cado
(3)ther
SOLUTION NEXT WEEK BB277 SOLUTION: Lie/hoe, feel/rake, cot/hold, pitch/raw, sad/main, taught/shawl, height/levy, slat/fender, lunar/satyr, dive/led, blight/whack, heart/pole
[And yes I will learn how to configure the delayed Solution widget again!]
"