6 October, 2011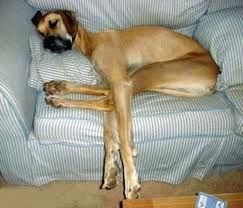 New York Times compiler, Paul Hunsberg cooked up a splendid theme last week. He called his puzzle, ENTWISTED, which meant the letter N, when twisted, became a Z. And what a riot he had with that gimmick, creating such answers as GREAT DAZE, KIDZAPPER and EMPTY ZESTER.
I've kept the idea rolling with these two-way clues, combining both the N word, and its Z outcome. For example, if Blacklist Luhrmann (3) is BAN BAZ, what are these others?
Lifting trend (5)

State cereal (5)

Love for Belinda (4)

Young fly? (6)

Helsinki soda (4)

Defective antidepressant? (2-4,6)
Can you extend the list to zap our noodles?
"