30 June, 2011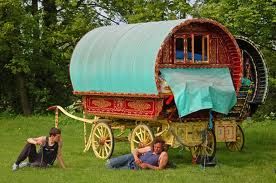 Riding that Hume today, aiming for Wangaratta tonight – a road movie in search of a producer. Just imagine, a Tarago full of authors and artistes, playing the most erudite game of I Spy on the highway. The gig is a duet with singer and soul sister Jane Clifton, who knows all about the open road. Her latest publication – The Address Book – is a travelogue tracing her 32 previous addresses, from Gibraltar to Malaysia.
Tried doing a count of my own historic digs, anywhere I've stayed for more a month plus, and the tally would probably nudge 20. A drafted list:
Wheelers Hill
Balgowlah
Frenchs Forest
Lindfield
Lane Cove (skanky boys' flat)
Paignton, Devon
Rome
Wollstonecraft (gotta love the juxtaposition)
St Leonards
Tourcouing (Norwegian cargo ship, Sydney to UK)
Maida Vale, London
Madrid
Banos, Ecuador
La Paloma, Uruguay
Dulwich Hill
Millfield, Hunter Valley
Dulwich Hill (house 2)
Pemberton, WA
North Fitzroy
Elwood
Tallandoon, Mitta Mitta Valley
Flemington, Melbourne
Fairfield, Melbourne
Thornbury
Kew
Twenty-five in fact, a couch potato compared to Jane's gypsydom. Do we have a higher bidder in the forum? Rather than the fully Monty, just throw us the best exotica (anywhere you've stayed for a month-plus), and your total.
All this is my roundabout way of saying I'm on the move these next few days, then off to Indonesia on Saturday for a 10 day break. (Am I fleeing the backlash of Radar Trap being swapped for my own variety quiz called Metrohead in the Herald? Not a jot. The new feature will be fun to compose, and dismantle – though plenty of Trap fans will be mutinous, naturally.) In my absence, the blog will be active with plenty of pre-loads, just no Storms or DA commentary as solace. But ample distraction coming your way – promise.
"