24 March, 2015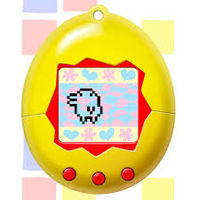 Fresh from our Arabic verse in GHAZAL, let's consider the delicate art of composing a haiku clue.
If you don't know the discipline, the Japanese verse entails 5 syllables in the first line, then 7 in the second, and five in the last. Your typical haiku reads:
Bamboo clattering.
Blossoms shudder free. Winter
Arrives with fanfare.
Or something like that. No call for rhyme - just a faithful syllable tally, and a central theme. Or cryptic clue in our case. That's the challenge - to pick a word or name from Japan or nearby Asia, and render both defintion and wordplay as a haiku.
Here's my flimsy dabble:
TAMAGOTCHI
Feral cat might grab
Duck 'egg' with faddish whiz-bang
Animal inside.
Chinese and other Asian allusions are fine, just to give our poetry some licence. Please provide your answer as the haiku's title - selecting words, names, cities, movies or anything Asiatic in flavour. And let's see who can deliver the haiku de grace.